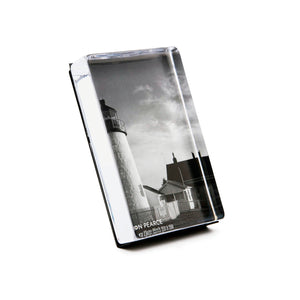 Simon Pearce WOODBURY VERTICAL PHOTO BLOCK
The clean, uncluttered lines of Simon Pearce's Woodbury Photo Blocks make for a unique frame. Also makes a great showcase for dried flowers or letters.
Quantity Desired: 1
Quantity Received: 0
Handmade by Simon Pearce glassblowers using centuries-old techniques.
Available in 6" H x 4" W and 7" H x 5" W.
Materials : Lead-free glass
Made In : USA